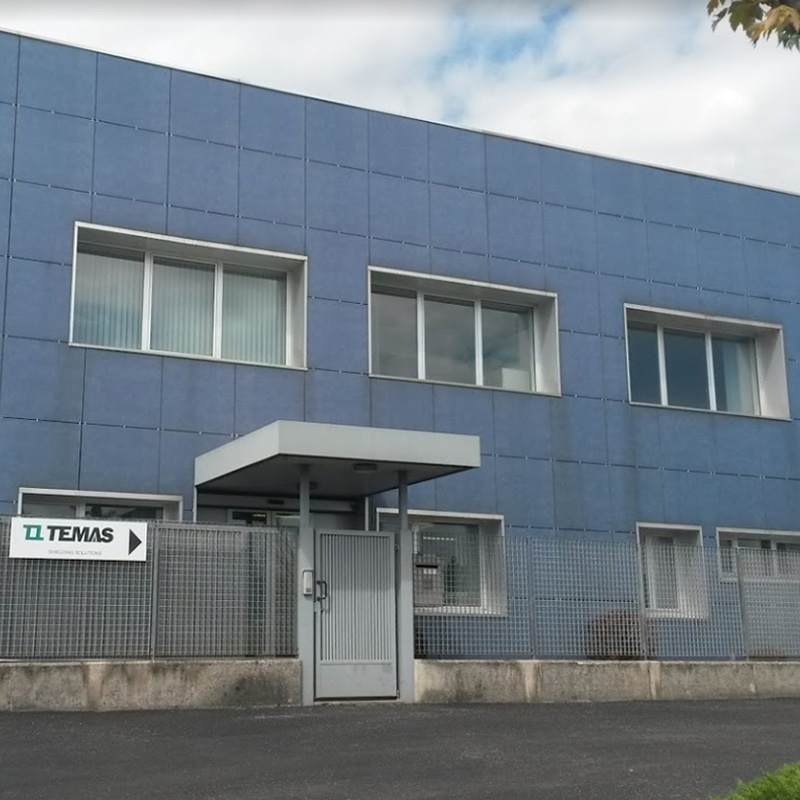 TEMAS engineering is a small Company which developed the "Know How" in manufacturing industrial components since 1976, when the first family Company started working out various specializations in the automotive field, developing products in stainless steel and other technological materials.
Since 2001 TEMAS engineering is producing EMI/RFI gaskets, EMC solutions and has gained a deep expertise in shielding techniques for industrial, medical and military electronics equipment.
TEMAS engineering product lines consist of a wide range of EMI/RFI shielding gaskets, wire mesh, air ventilation/filtration shielding panels, high temperature gaskets, demisters, foils, optical filters, environmental gaskets and thermal management solutions.
All these articles can reduce the electromagnetic noise usually associated with electronic devices and are installed inside or outside their enclosures or cabinets. The dimension of these enclosures may be as small as a pace-maker, or as large as a shelter for telecommunications.
Manufacturing capabilities of TEMAS engineering start from short to medium/long running production, including quick prototyping, customizing and shielding needs characterization.
A standard application field is within the electronics industry, like telecommunications, aerospace, information technology, HF tooling equipment, medical devices and military applications.
For advice on application and designing for EMC (Electro-Magnetic Compatibility) please contact us.